Understanding Freddie Mac Home Possible® and HomeOne®
Understanding Freddie Mac Home Possible® and HomeOne®
Tuesday, June 7, 2022 (1:00 PM - 2:30 PM) (EDT)
Description
We're in a purchase market! It's a good time to understand what programs are available to help get your customers qualified.
Freddie Mac is hosting a complimentary webinar for housing finance professionals focused on Freddie Mac Home Possible® and HomeOne® mortgages providing low down-payment options.
Join this live session to understand how these mortgage options allow more flexibility for maximum financing, expanded opportunity and greater certainty to bring more borrowers to the closing table. On this call, you will understand the differences between both programs.
You'll also have an opportunity for Q&A with subject matter experts at the end of the session.
Register and invite your colleagues to benefit from this free webinar.
Sponsors
Webinar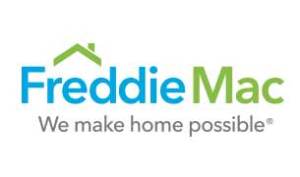 Freddie Mac
Tuesday, June 7, 2022 (1:00 PM - 2:30 PM) (EDT)