Driving Sales in a New Age of Customer Experience
Driving Sales in a New Age of Customer Experience
Tuesday, June 28, 2022 (12:00 PM - 1:00 PM) (EDT)
Description
Yes, rates are up. Everyone take a deep breath. Business moves on! People will buy houses, and as we shift toward a purchase-heavy market, let's focus on the customer experience.
Over a decade following the financial crisis and in the midst of uncertain times, Millennials are the largest and most skeptical generation of homebuyers in the market and face new challenges to homebuying.
Why should you care? Millennials make up 44% of the market - more than any other age group. Understanding this market is critical to your success.
Who Should Attend?
Executive management
Marketing personnel
Loan Officers and Sales Management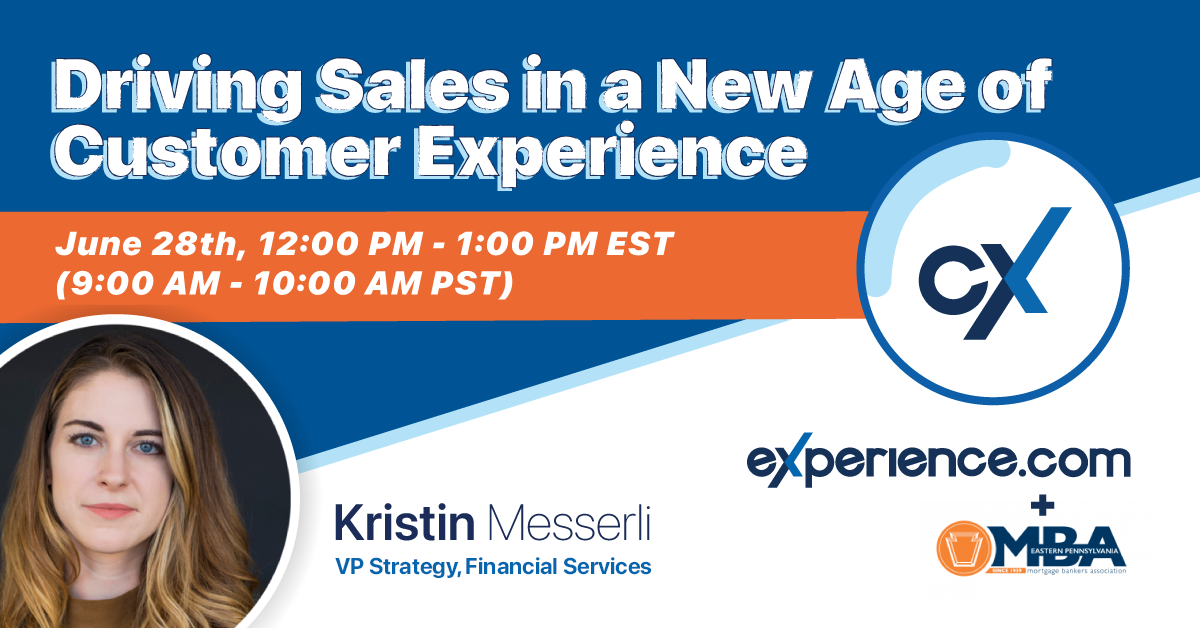 Speaker, Kristin Messerli, is a fintech leader in the NextGen homebuying experience, and will share what it takes to win influence and trust with today's consumers.
Kristin Messerli is the VP of Strategy at Experience.com (formerly SocialSurvey) and a leading strategist and speaker on NextGen finance and homeownership. Kristin founded and sold the digital marketing agency, Cultural Outreach, with the mission to promote homeownership in young and diverse markets. Kristin has spoken at hundreds of conferences including the Mortgage Bankers Association, American Bankers Association, and Harvard Business School and has consulted for over 50 financial institutions. She is passionate about building stronger communities through cultural empathy.
Sponsors
Webinar
Experience.com
Gateway Mortgage Group
Tuesday, June 28, 2022 (12:00 PM - 1:00 PM) (EDT)